Authentic Power Program
Application Process
The Authentic Power Program will help you make the journey from your head to your heart. You will move from being an experiencer of your life to an experimenter in your life, from a victim of your experiences to a creator of your experiences that you were born to make.
" Your emotions tell you what your soul wants you to know.
—Gary Zukav & Linda Francis
You will be required to bring the following to the Authentic Power Program:
Commitment to your spiritual growth.
The intention to create authentic power and spiritual partnerships.
An open heart and an open mind.
Reasonably good health in order to be comfortable with full days of activity.
Access to internet, email, and telephone.
To apply for the Authentic Power Program,
complete the following steps:
Download the Authentic Power Program Materials.
Please complete the Application and Credit Card/Check Authorization forms. An application deposit of $500 (US dollars) is required.*
Complete the additional forms and an Authentic Power Program Questionnaire (sent to you by e-mail upon receipt of your application).
Fax the forms and questionnaire to 541-482-9417. You may also scan these documents and email them to app@seatofthesoul.com. Call the Seat of the Soul Institute toll-free at 877-733-4279 or 541-482-1515 if you have questions.
Or, you can mail your materials and check, made payable to Seat of the Soul Institute, to the following address: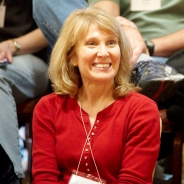 Authentic Power Program
Seat of the Soul Institute
PO Box 3310
Ashland, OR 97520
Finally, complete a phone interview, if required. Phone interviews are scheduled once your completed application, deposit, and questionnaire have been received.
Once you have completed these steps, the Seat of the Soul Institute will determine your acceptance to the program.
*Your deposit will be refunded if you are not admitted into the program.