Experience. Experiment. Evolve.
Create a life of more joy and less pain. Move into your full potential. Give the gifts that you were born to give.
EVENTS
A live event with Gary Zukav and Linda Francis is a profound, life-changing experience. Begin your personal journey into evolutionary spiritual growth today. Become the creator of your life!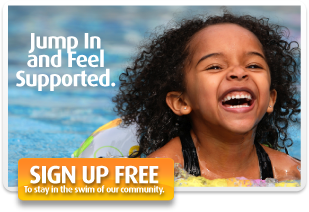 Gary Zukav at Conscious Life Expo!
February 12 – 13, 2011
Do you want to learn how to use your relationships to grow spiritually?
Join Gary at the 9th annual Conscious Life Expo in Los Angeles.
Learn more
OMEGA Costa Rica Spiritual Partnership Workshop
Gary Zukav and Linda Francis
January 15 – 22, 2011
Would you like to transform your relationships into deep, substantive, and joyful partnerships?
Join Gary and Linda, and discover the rich opportunities each relationship in your life presents for creating authentic power and spiritual growth.
Learn more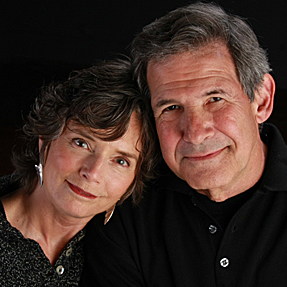 Journey to the Soul 2011
Special Prices for the Journey to the Soul retreat end on March 21!
An evolutionary five-day immersion retreat with Gary Zukav and Linda Francis, the Journey is an in-depth transformational voyage into the deepest, most wholesome, and refreshing sources of meaning and purpose in your Life. You will begin to truly understand your emotions, intentions, and your choices. And, activate your deep intuition.
An annual event, Journey to the Soul provides a safe and supportive environment to transform your fears into authentic power, love, and deeply transformational spiritual growth. Each session, led by Gary Zukav and/or Linda Francis combines immersive, active learning grounded in everyday experiences. Learn more
TESTIMONIALS
Read what our participants from this year's retreat had to say…
"Amazing. Life-changing. It showed me the power of my intentions."
—Dominique
Edmonton, Alberta, Canada
"Wonderful and transformative…probably the best retreat I've ever attended. It was the right balance of pushing me to open up
and go deeper, and respecting my need to do it in my own way."
—Anonymous
"Powerful. Illuminating. Helped me see my patterns—both
the ones I want to keep and the ones I want to change."
—Jen
Little Port Walter, Alaska
"I felt the support and compassion of others…this is the
truth and wisdom I have been searching for."
—Tatjana
Mission, British Columbia, Canada
"Creating authentic power requires stretching yourself instead of remaining in the fortress of familiar fears.
—Gary Zukav
Gary's Spiritual Partnership
Book Tour
If you missed the first part of Gary's book tour…there will be more upcoming events. Discover online and local opportunities to hear about his revolutionary new book Spiritual Partnership: The Journey to Authentic Power.
Learn more
PROGRAMS
Authentic Power Program
The Authentic Power Program is the most empowering and comprehensive program for learning to create authentic power on the planet. It is a three-year exploration and experience of creating authentic power in close interaction with Gary Zukav and Linda Francis. Learn more
Authentic power is the experience of fulfillment, joy, creativity, full engagement in the present moment. It is the experience of having exactly what you need, knowing that your life has purpose, and knowing that everything you do serves that purpose.
It is also the experience of joyfully accepting yourself and others, creating with an empowered heart, freedom from attachment to the outcome. Joy, creativity, and gratitude fill your awareness. Even when your experiences are difficult or painful, you strive to create harmony, cooperation, reverence for Life—the intentions of your soul.
The Authentic Power Program is a portal into a community of people striving to become spiritual partners. Creating authentic power is essential for everyone who is interested in, or actively working toward, creating a planet without conflict.
The Authentic Power Program is a special opportunity to transform your experiences from those of a victim to those of a creator, responsible for what you create.
The Authentic Power Program is designed specifically for those who are committed to creating authentic power. The program is experiential and a big part of it is practice, which gives you the ability to apply at home what you learn in the program.